Update: Well, congrats Mr. David C. This was a great AI season. :)
David Cook vs David Archuleta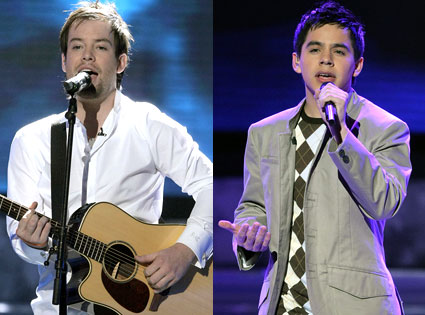 So, gotta love American Idol. Man, this is the closest match I think I've ever seen.
How exciting! I'm honestly torn pretty much 50-50. I think DC has the more mature talent (especially with origniality, arranging, unique sound, etc.), but then that DA, what are we going to do with him? That sweet kid can sing somethin' amazing. He seems to be able to attract a more universal crowd, whereas DC's rock appeal may not be quite so pandemic. So, my guess is that it will be a crazy close vote, but DA will win it in the end (and will be totally sweet and absurdly humble about it-- gotta love 'im! ;) ).
Who do you think will win it all?